8 tags
When I see a girl wearing kitten-heels
whatshouldwecallme:
Watch
Brittany Morris, gives us her final recommendation on the perks of each coney and ultimately her favorite coney dog. My recommendation for the loose burger goes as such, I liked the chilli from American coney island better and the bun seemed bigger, but they gave you more loose burger on the bun at Lafayette and it was juicier. So my choice is also Lafayette Coney Island. The coney island with...
Be with someone who is proud to have you.
5 tags
I've missed this here!
10 tags
5 tags
5 tags
I would have to be ordinary!!!
"How is your creativity great? The only scale creativity can be measured on is..."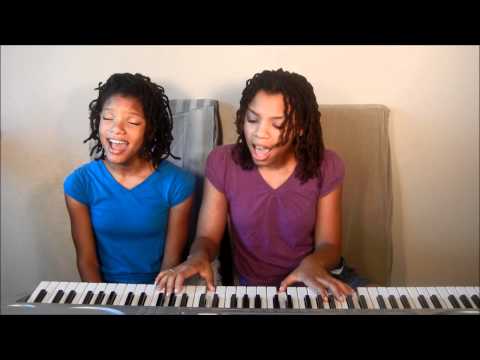 Here are some retail items from the new Versace...
Dress - from H&M http://www.hm.com/us/s/021YCG Versace. Short sequined dress with a print pattern and gold-colored front zip with patent trim. Cut-out at back. Lined. www.hm.com Leather Dress - from H&M http://www.hm.com/us/s/021UB9 Versace. Short fitted dress in soft leather with metal studs. Gold-colored zip along entire length of back. Lined. www.hm.com Bustier - from...
My Perfect Week Day
If I could wake up without an alarm clock, have a late breakfast, shower, dress according to how I feel, check gmail, twitter and facebook and be out the door. I would hit vintages stores, thrift stores Goodwill is my fav), head into a magazine, photo shoot or meeting, make some exective discussion, have lunch with a boo, then finish up work. Only to change and head to an event after work and...
So I love the Fall…Cardigans and boots are my favorite
Fur Vests are hot this season!! Check out this...
Vest - from H&M http://www.hm.com/us/s/021UCU Versace. Vest in long fake fur with belt buckle and hook-and-eye fastner. Bare back with a buckle and side pockets. Lined. www.hm.com
"Sometimes to lose balance for love is part of living a balanced life"
– Eat Pray Love
I live for the days to be surrounded by creative people, eclectic styles and Chanel. Today started as a day like that. Word.
I wish I could click my heels and be over seas, on some Eat Pray Love, type of stuff!!
"Just want to be great!!"
19 tags
I appreciate creativity and words of my own as well with others, but the moments when I see my byline, are honestly when I am most present.
"The only time that you ever live your life is when your living in the present-..."
Being Present
Oprah's life classes are Ah-mazing!!! This woman never ceases to amaze me. I think everyone needs to hear the inspiring words from this segment. Many people of this generation are constantly going texting, tweeting, emailing, and forgetting some of the most important moments are passing us by. What does it actually mean to live in the moment? We all know that it is very hard to focus on one...
Humble Strides of an INTERN
An experience that will humble anyone in my opinion is that of an intern, especially a non-paid internship. Now we all watch Devil Wears Prada, but most likely there is no accessory closet or Prada hand me downs going around in your office. This is real life and it almost feels like the glossier the pages are for the publication the lower you are on the totem pole. I was blessed with the...
Pruitt calls for revived NAACP - St. Louis... →
Washington University Engineering - News Story →
Coverage of the St. Louis NSBE Convention
10 tags
Check out some of my published work below for the St. Louis American Newspaper 
"Writing well means never having to say, 'I guess you had to be there.' " – Jef..."
Eclectic Silhouette
Welcome to my tumblr…Eclectic Silhouette. What the craziness is an Ecelctic Silhouette, well when you create blogs or havens for your thoughts and different expressions, something clever and descriptive is the route to go. When I thought of my different tastes and thoughts it would have to be Eclectic, but my thoughts also have some structure to them thats where the silhouette comes in. I...
30 tags
9 tags